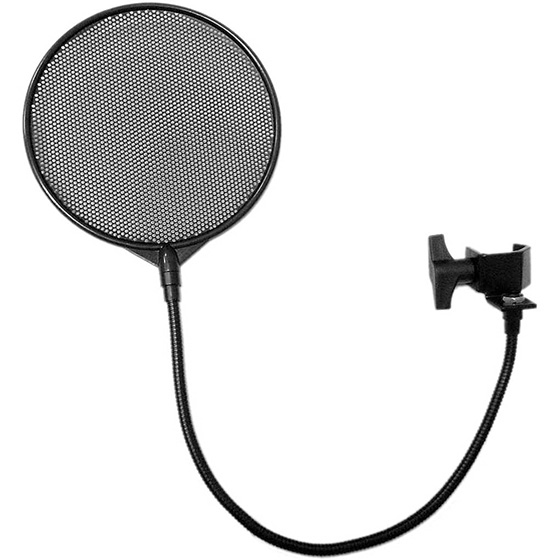 quiklok-fap01-pop-filter
Quiklok FAP01 Pop Filter
Availability:
in stock
1 item(s)
The Quiklok FAP01 is a professional pop filter designed to minimize plosives and breath noise when using a microphone in recording environments.
The perforated plastic filter allows sound to pass freely but acts as a diffusor to sudden gusts of air from breaths on letters such as "p" or "b" which cause popping on sensitive microphones.
The pop filter is easily attached to any microphone stand with the simple clamp, and the gooseneck arm allows for easy positioning in front of the microphone.