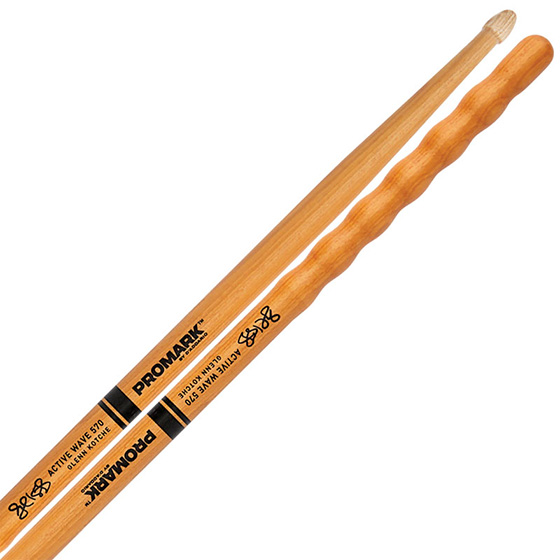 promark-txgkaww
Promark TXGKAWW Active Wave 570 Glenn Kotche
Availability:
in stock
5 item(s)
Hickory Glenn Kotche Active Wave 570 Wood Tip Sticks (pair)

Designed with Glenn Kotche from Wilco these new sticks feature the all new ActiveGrip coating on the entire stick, and the new WaveHandle design that provides a comfortable, contoured feel. 
Hickory is the most popular wood choice for drumsticks due to its resilience, responsiveness, durability, and classic feel
Diameter: .570" Length: 16 3/4"
Acorn tip and long taper provides a fast rebound
ActiveGrip is heat activated and gets tackier as player perspires and body temperature rises.
The innovative WaveHandle design provides a comfortable, contoured grip that can also be used as alternative sound source.
Length: 16 3/4"
Diameter .570"