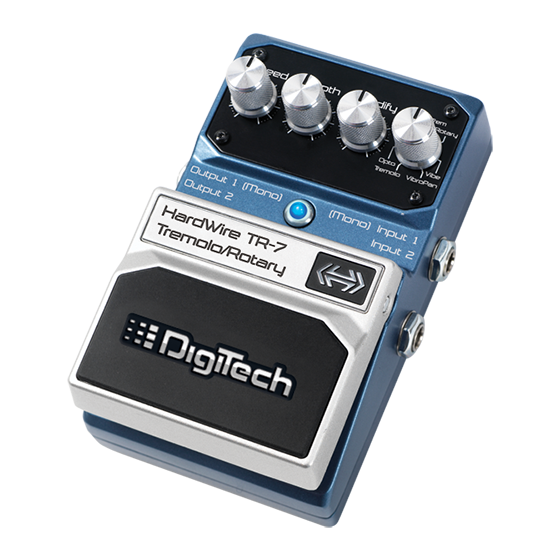 digitech-hardwire-stereo-tremolo/rotary
Digitech Hardwire Stereo Tremolo/Rotary
Availability:
in stock
3 item(s)
DIGITECH HARDWIRE STEREO TREMOLO/ROTARY
DIGITECH HARDWIRE STEREO TREMOLO/ROTARY is a true stereo tremolo, rotary, and vibrato pedal. Tones range from traditional tremolo to a highly-detailed rotary cabinet. Vibrato effects finish the mix for the world's most advanced pedal of its kind.
With its high-voltage operation, the TR-7 is at home both on a pedalboard or in the effects loop of an amp where standard pedals distort due to the large signal from the amplifier's loop. The TR-7 also features true stereo I/O allowing for complex connections and sounds with extreme flexibility.