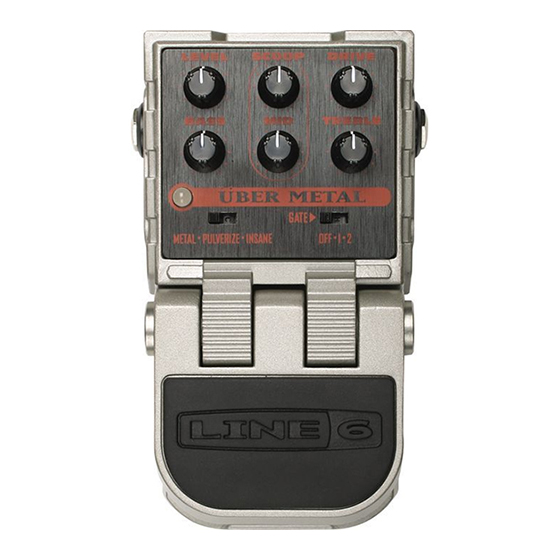 line-6-uber-metal
Line 6 Uber Metal
Availability:
in stock
3 item(s)
Product Code:
LINUBERMETAL
Uber Metal, the high-gain model in the ToneCore pedals line, brings you massive amounts of gain in one tiny, tough package
ToneCore pedals are modeling stompboxes from Line 6. Each of the pedals in the Tone Core line include superior Line 6 tone and features, rugged die-cast construction, dual-action switching (tap tempo), and 9 Volt operation (or optional power supply).

You can choose from some of the best Line 6 high-gain tones including Metal, Pulverize, and Insane. Also included with the Uber Metal is a built-in selectable noise gate, and scoop control for massive tonal contouring.