Drums Hardware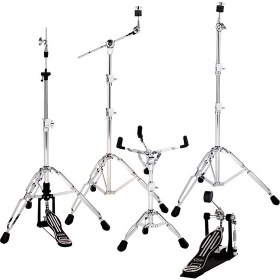 Manufacturer:
Select manufacturer
5000 Series Featuring a host of refinements and upgrades, the legendary line of 5000 Series bass drum pedal

9303 The 9300 Series Snare Stands are the only stands designed with double pedal set-ups in mind. The offse

The DW 8002 Double Bass Drum Pedal delivers durability, versatility, performance, and looks in one drummer-friendly package.

Steve Smith Backstage Kick Pad

The DW Drums 9900 Heavy-Duty Double Tom Stand sets the standard for strength and flexibility.