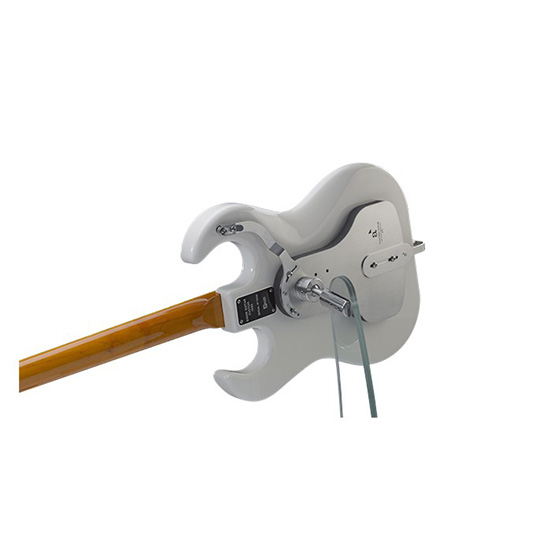 aclam-floating-stand-04
Aclam Floating Guitar Stand 04
Availability:
in stock
1 item(s)
Floating Guitar is a support specially designed to preserve and highlight the guitar value thanks to its versatile and practical design, which will make your instrument be the focus of any scene, transforming it into a unique piece.
Invisible and light, any kind of guitar can be easily hanged thanks to its adjustable adaptors. The strap button or neck anchoring system eases the process of attaching and detaching the guitar from the support, making it always ready to be played.
Floating Guitar is the ideal solution to exhibit your guitar in any space. It offers several orientation options and can be placed either on the wall or on a floor stand. This flexibility allows covering the needs of guitarists, collectors or luthiers in a clean, restrained, tidy and elegant way.
Made of stainless steel and a special foam for delicate surfaces.