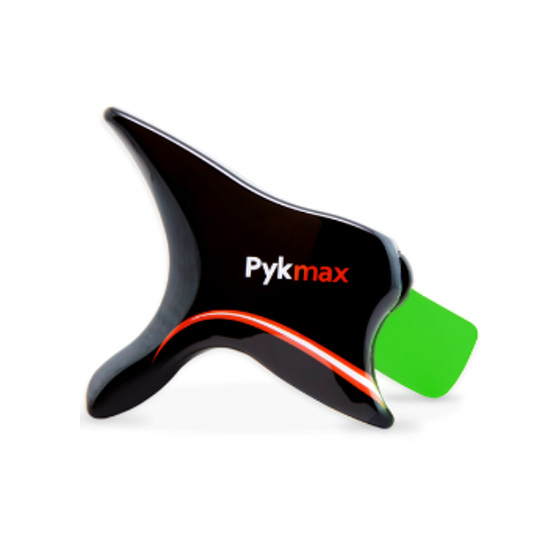 pykmax
Pykmax
Availability:
in stock
20 item(s)
The pick, the result of a multi-year design and engineering effort, features a patented ergonomic design that fits the hand comfortably and eliminates traditional muscle pressure associated with gripping traditional picks.
According to the company, guitarists of all skill levels — who chose to participate in a pre-market trial — agreed that Pykmax "dramatically increases comfort while enhancing picking speed and precision."
Pykmax was conceived and developed by Noam Sander, president of Pro Music Marketing, when he was a student at Berklee College of Music. Sander was exploring new tools and techniques that could help advance his playing level. He felt the guitar pick should be redesigned so that it could fit more firmly and comfortably, which could lead to greater speed and control and new techniques.