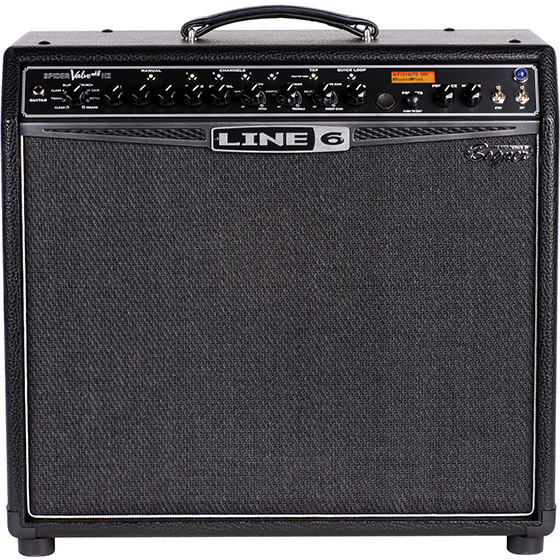 line-6-spider-valve-mkii-112
Line 6 Spider Valve MKII 112
Availability:
in stock
3 item(s)
Product Code:
LINSPIDERVALVEMKII112
Just as we revolutionized the world of amps through our pioneering modeling technology, Spider Valve shatters the boundaries of tube amp performance by applying that same tonal range to Bogner's all-tube amp design, boutique component selection and stellar voicing.

Spider Valve delivers 12 channels of amp modeling - combined with several flavors of built-in modulation, delay and reverb – driven by an all tube, all Bogner amplification design boasting 6L6 power tubes, 12AX7 preamp tubes and premium Celestion® Vintage 30 speakers.

Combining the performance, response and feel of a well crafted tube amp with the inspiring capabilities of amp and effect modeling - Spider Valve delivers the best of both worlds.