EVANS Drumheads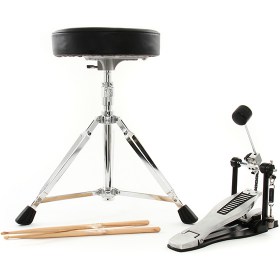 Manufacturer:
EVANS Drumheads
Results 1 - 14 of 14
Show: Items Per Page
G Plus Coated White Drum head Using a 12mil film made especially for Evans, the G-Plus delivers the open and warm tone of a single-ply with the added durability, attack, and projection of a thicker head. On snare, the head produces a definitive...

Evans TT08G1 Genera G1 8-inch Tom Drum Head

8 inch Evans Coated Genera G1 drum head. The G1 blends a bright tone, sustain, and sensitivity. This 10mil single-ply sets the standard for an open...
Results 1 - 14 of 14
Show: Items Per Page