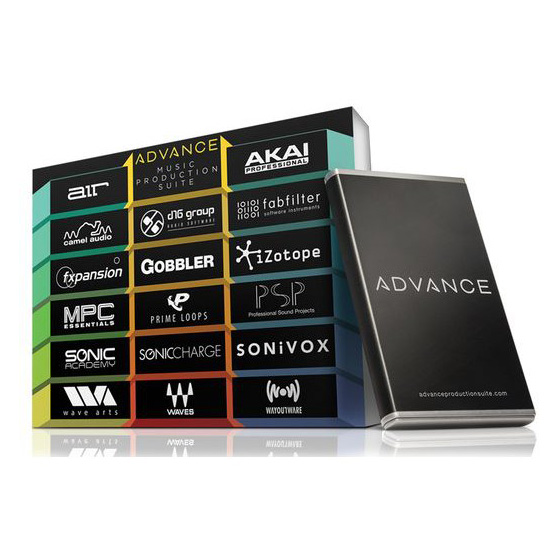 Advance Music Production Suite
Alesis advanced music production suite
Availability:
in stock
1 item(s)
Product Code:
ALSADVANCESUITE
AIR Music Technology, creators of the original virtual instruments and core effects offered with Avid's® Pro Tools® software, introduces the Advance Music Production Suite, a comprehensive collection of virtual instruments, effects, sample packs, and production resources preloaded on a 500GB hard drive. A collaborative effort involving over a dozen industry-leading developers, this collection offers an incredible value by delivering $5,000.00+ worth of professional-grade music software, samples, and subscriptions to DAW users.
Featuring 25+ virtual instruments, 15+ effect plugin processors, and 15+ sample packs, Advance Music Production Suite lets today's musicians compose, produce, mix, and master music with their DAW of choice. In addition, the MPC Essentials software from Akai
Professional lets users host plugins and produce music without using a DAW. Advance Music Production Suite also includes subscriptions to Sonic Academy, Gobbler, and $1,000.00+ worth of savings on Akai Professional and M-Audio gear.
Advance Music Production Suite includes titles from:
• AIR Music Technology
• Akai Professional
• Camel Audio
• D16
• Fab Filter
• FXpansion
• Gobbler
• iZotope
• PSP
• Prime Loops
• Sonic Academy
• Sonic Charge
• SONiVOX
• Waves
• Way Out Ware
• Wave Arts